新冠疫情期间所有入境泰国人员,包含泰籍公民和非泰籍公民都需在入境前下载并注册应用程序 "ThailandPlus",并在抵达泰国入境时,出示注册结果及其他相关入境材料。
Thai and Non-Thai nationals travelling to Thailand during the spread of COVID-19 should download and register ThailandPlus application before entering Thailand. When arriving in Thailand, travellers must provide the result of ThailandPlus registration together with other required documents.
注册ThailandPlus步骤如下
(Steps for ThailandPlus Registration)
1. 入境泰国人员需在入境前,通过App Store、 Huawei App Gallery、 Google Play Store下载安装应用程序"ThailandPlus"到智能手机上。
Travellers should download ThailandPlus application to their smartphone before entering Thailand. 'ThailandPlus' is available on App Store, Huawei App Gallery and Google Play Store.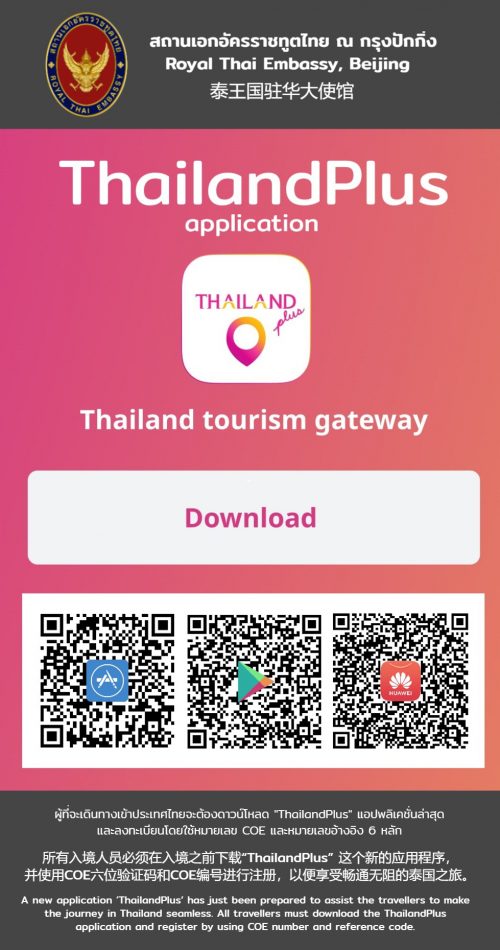 2. 入境泰国人员需接受相关隐私条款。
建议入境人员在使用前仔细阅读隐私条款。条款和条件是泰国预防新冠疫情措施的一部分。当入境人员仔细阅读并在"我接受这些条款和条件"框上标记时,即表示该人员已接受本条款内的个人数据保护。
Travellers acknowledge ThailandPlus privacy policy.
Travellers are advised to read the privacy policy carefully before usage. Terms and conditions are apart of Thailand COVID -19 preventive measure. When travellers read thoroughly and mark on 'I accept these terms and conditions' box, they have accepted the personal data protection set forth by this policy.


3. 上传个人资料照片并启用相机访问权限。
上传个人资料照片的两种方式;
• 从相册里选择近一个月内拍摄的照片上传为个人资料照片。
• 拍摄一张新的照片。
上述两种方式,个人资料照片都必须露出全脸且直视镜头,可佩戴近视眼镜,但不得佩戴太阳镜或者帽子。
Change profile picture and enable camera access.
Two ways to apply your profile picture in the application;
• Browse your profile picture from the photo gallery. Travellers should select their recent photo taken within one month.
• Take a new photo.
In both cases, the profile picture must be full-face and look straight forward into the camera. Travellers must not wear any hats or sunglasses. Eyeglasses are acceptable.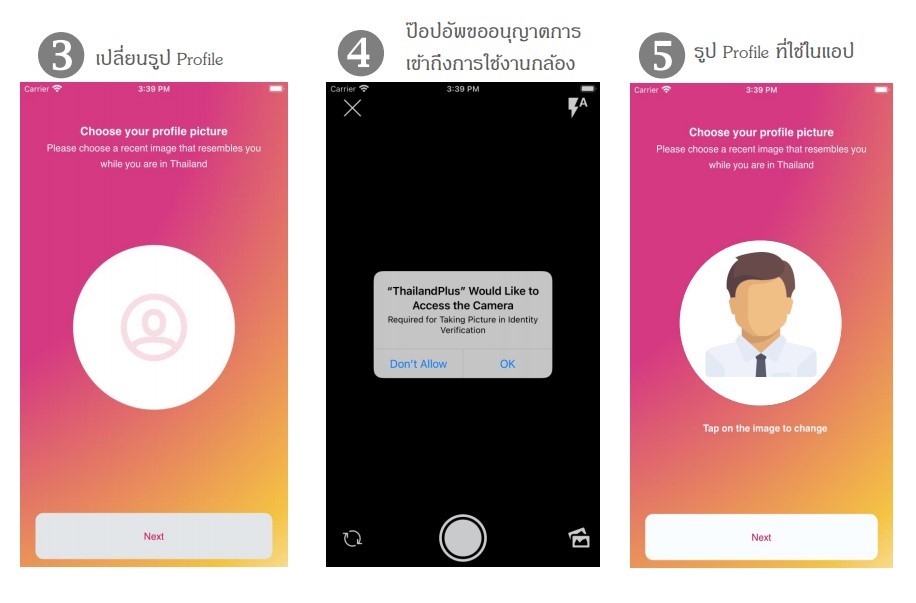 4. 填写COE申请码和COE编号。
注意:
1.COE申请码是指申请入境许可时系统自动生成的6位数字码。
2.若COE申请码和COE编号输入错误达到3次,系统将锁定5分钟。
Fill in the Reference ID and COE code according to the picture.
Remarks:
1. The Reference ID (6 digits) is the same number generated from COE Online System.
2. False input for 3 times will result in registration lock for 5 minutes.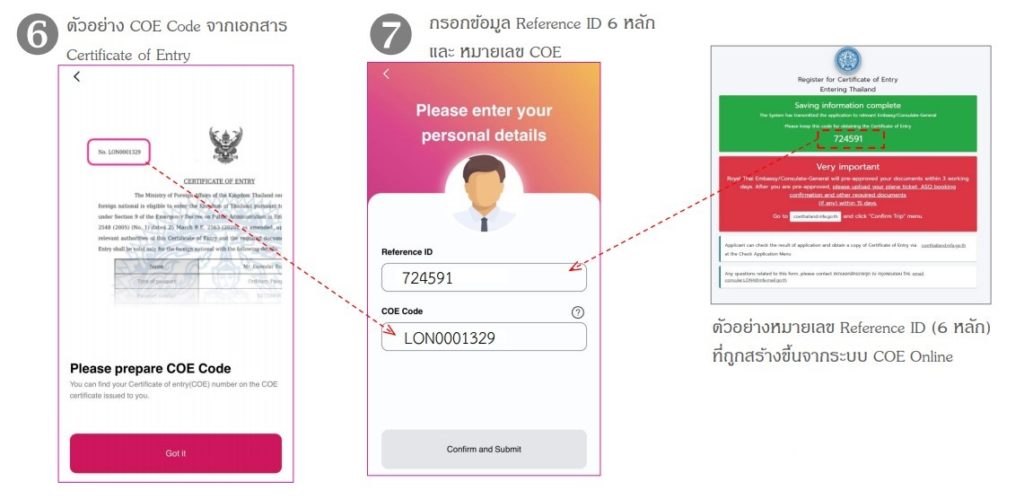 5. 如果您忘记COE申请码,可以访问COE线上申请系统进行查询。
If you forget the Reference ID, please visit COE Online website to retrieve the ID.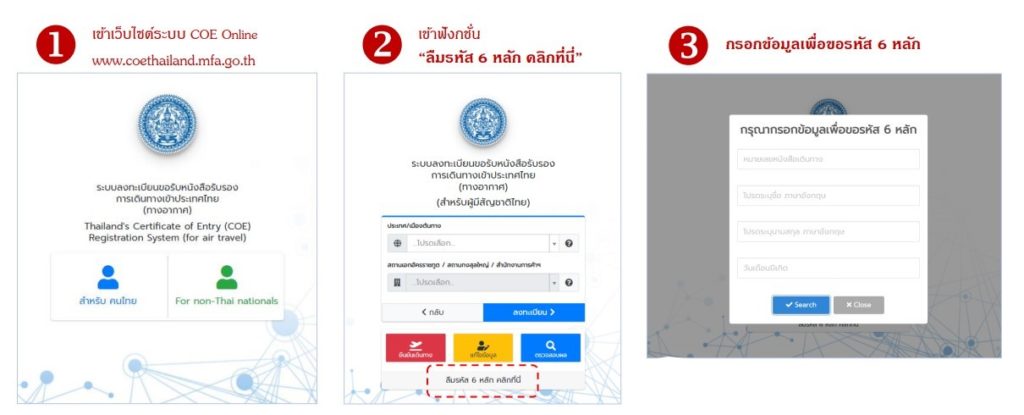 6. 开启GPS和蓝牙权限。
Grant permission for GPS and Bluetooth.